Indexable Slitting / Slotting / Cut-Off Series
Voyager of groove machining
YIH TROUN with its entire series of slitting, slotting and cut-off is the manufacturer of grooving tools with the most complete specification selection worldwide. For variable machining scenarios, YIH TROUN provides diversified choices, respectively for outer diameter, thickness, patented clamping system, types of insert chip evacuation, insert grade, connection system, arbor clamping system and special machining application. Different from design of other brands, YIH TROUN is committed to promoting more choices for grooving industry and to create excellent as well as consistent machining results. With guarantee from patents, continuous usage by over 4000 customers, witness around 61 countries, YIH TROUN groove machining series are the best choice in the machining industry.
Classification Table
The classification table classifies diverse products according to outer diameter and thickness.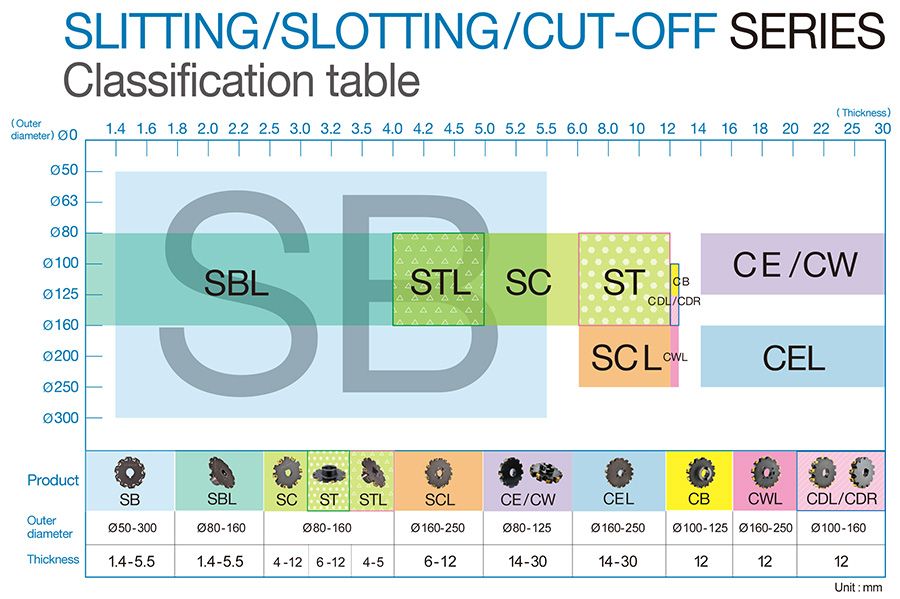 Outer diameter: D50 ~ 300, creating the most complete outer diameter options, which is the best in this industry.
Thickness: 1.4 ~ 30mm, creating excellent flatness, which is the best in this industry.

The whole series of tool provide various arbor clamping structure design to be applied on multiple machines:
1. Connection Method: Flat type, T-shaped indexable type, T-shaped one-piece type
2. Arbor Clamping System: Side milling arbor, face milling arbor, ER / side lock arbor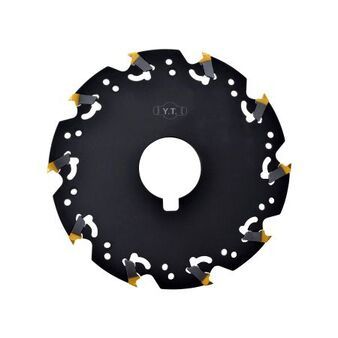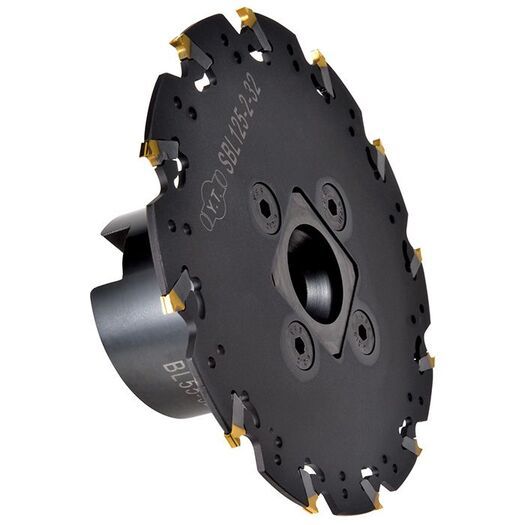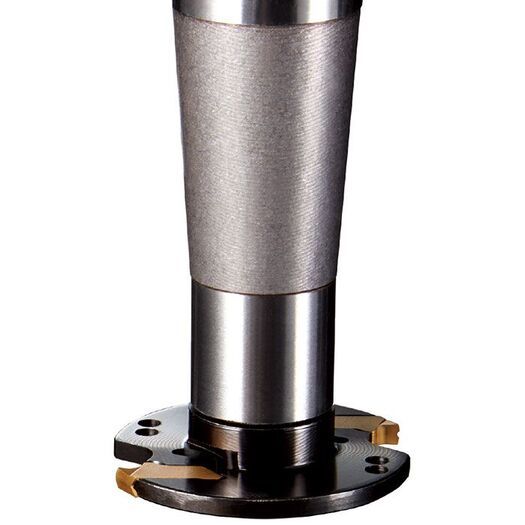 3. Special Machining Application: Back milling cutter, Special straddle side milling cutter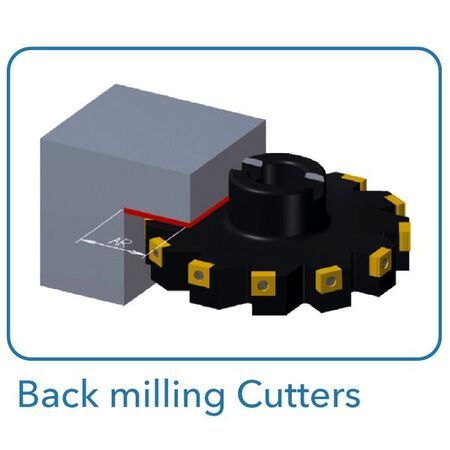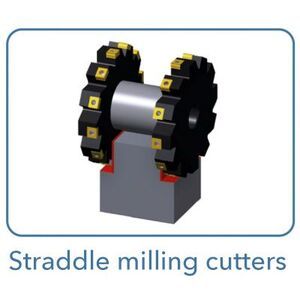 ---