Side Milling Cutter
Compared to traditional high-speed steel cutter and brazed side milling cutter, YIH TROUN's indexable side milling cutter can bring more economical and higher efficient solution for slotting and cut-off machining. Compared to brazed side milling cutter, indexable cutter can replace carbide insert more conveniently to save replacement time. Geometry of carbide insert can achieve better machining efficiency and life. In the meantime, insert can use 4 cutting edges simultaneously and thus save tool cost effectively.
Groove width of entire series 4 - 12mm, diameter from 50 - 250mm
Unique insert cutting edge design is used for large slot width / deep groove or material which is hard for machining. Fully grinded G-grade insert brings better machining tolerance and surface finishing. Unique insert locking design allows insert with small thickness 4 / 5 / 6mm to be locked on cutter firmly and not easy be loosed. Side milling cutters of entire series are equipped with screws with patented design and wrench imported from Swiss to overall enhance locking strength for ensuring tool life. In order to reduce machining resistance, inserts are staggered with staggered teeth. Dimensions with metric system and imperial system are available for cutter inner holes.
Multi-functional cutter has various inserts available
In addition to right-angled SNGX side milling insert, SNGW corner radius insert developed by YIH TROUN includes multiple radius required by customers: R0.4 / R0.8 / R1.2 / R1.6 / R2.0 / R2.5 / R3.0. In the meantime, side milling cutter can be equipped with right-angled and rounding inserts. Each insert has 4 cutting edges available to be used. Convenient! Economical!


Various applicable inserts of side milling cutter


Installation position for insert of side milling cutter


Application of corner radius slotting
Various cutter designs meet diverse arbor clamping requirements
In order to fulfill machining requirements for various side milling cutters, such as overhang length, groove depth, etc., we provide holder and adaptor holder design with different sizes, which include carbide / HSS holder with different length, face milling arbor converter, side milling arbor, etc., to meet application requirements for each kind of different machining processes.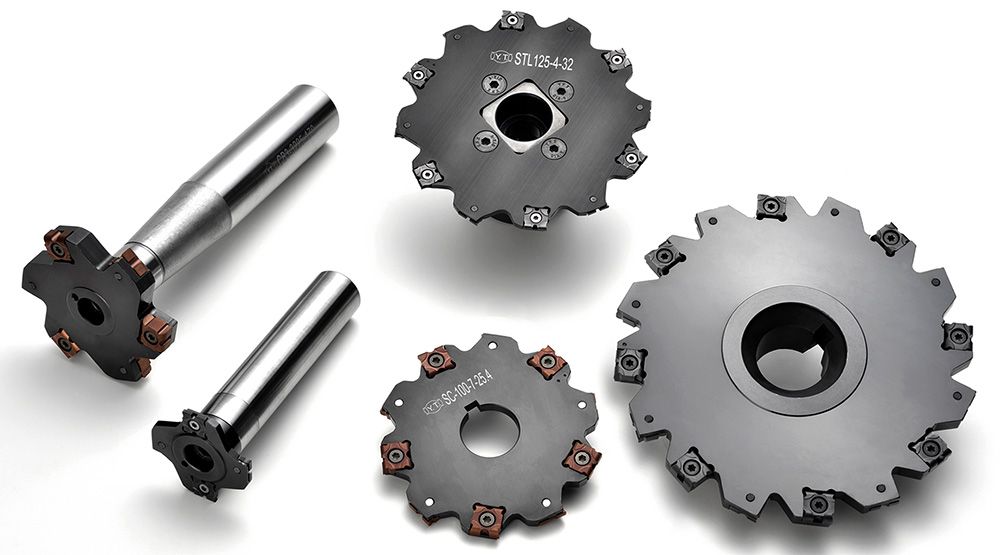 ---