Indexable Counter Bore Series
Indexable counter bore used in hex socket head cap screw.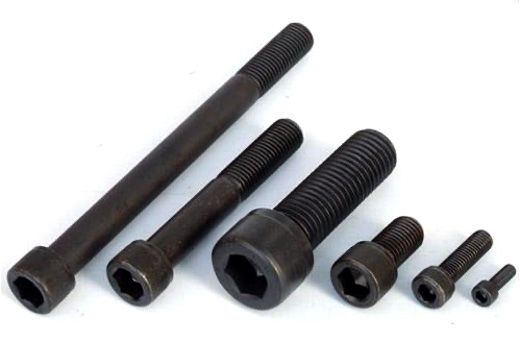 Some users still use traditional solid cutting tool on the market for machining of counterbore holes. However, their tool life and efficiency are not good enough, and therefore, we introduce counter bore tool with carbide insert design. Indexable carbide insert is not only easily replaceable, but the insert made of carbide also has better life and machining performance. Fully grinded insert of E grade has not only smaller tolerance, but also has 4 cutting edges to reduce your tool cost and increase your competitiveness in obtaining orders. Insert SDET06 and SDET09 have respectively two different carbide grades for the machining of material such as steel / stainless steel / super alloy / cast iron, etc. Dimension of entire series is from M8 - M36.

Besides, in order to respond accordingly to hex socket head cap screw of small sizes, we have also 4-in-1 counter bore with the 390-design structure. From the smallest counter bore dimension M3 on, a single insert will shorten many processes into 2 processes to finish the work. Only 3 seconds are needed for you to complete one work piece.
---

4 in 1 counter bore patented by YIH TROUN reduces 5 machining processes into two processes.Traditional machining of counter bore holes needs preparation of several cutting tools. It leads to longer machining time and tool cost. Tool replacement time alone occupies over 1/3 of total machining time.

---

---

YIH TROUN developed indexable counter bore with indexbale carbide insert design reduces not only the tool cost by having 4 edges on the insert but meanwhile it increases the machining efficiency by the great performance from carbide insert. All series counter bores are: 1. Exclusively used in Drilling Machine: CBK / HBM Series 2. Exclusively used in CNC Machine: CBI SeriesCounter bore CBK which is exclusively used for drilling machine uses patented carbide stripe of YIH TROUN. It solves the issue which front guiding head is easily worn out due to collision inside of hole during machining process. The strength of holder made of pre-harden steel grade is even better and the holder is also equipped with screws as well as wrench imported from Swiss. It comprehensively raises cutting tool and insert life

---
---