4 in 1 Counter Bore
4 in 1 counter bore patented by YIH TROUN reduces 5 machining processes into two processes.

Traditional machining of counter bore holes needs preparation of several cutting tools. It leads to longer machining time and tool cost. Tool replacement time alone occupies over 1/3 of total machining time.
Traditional machining needs at least 5 steps

The innovative solution of YIH TROUN combines all of spot drill + counter bore + upper hole chamfering + lower hole chamfering into the same carbide insert design. It needs only 2 steps and 3 seconds to finish the machining. It saves a lot of machining time and improve your delivery competitiveness.
Save machining process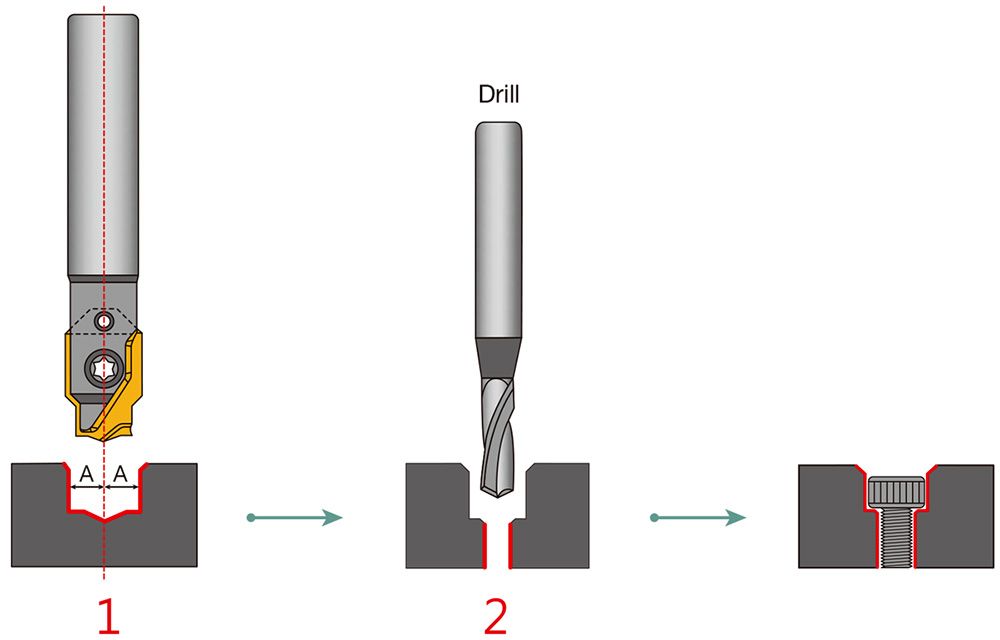 4 in1 Counter bore insert design
Its insert design has 45 degrees for chamfering and 140 degrees for precise center spot.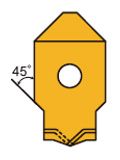 Holder with 390-design system can enhance locking performance of inserts and can be used on different machines, including traditional drilling machine / CNC machining center / traditional milling machine / radial drilling machine.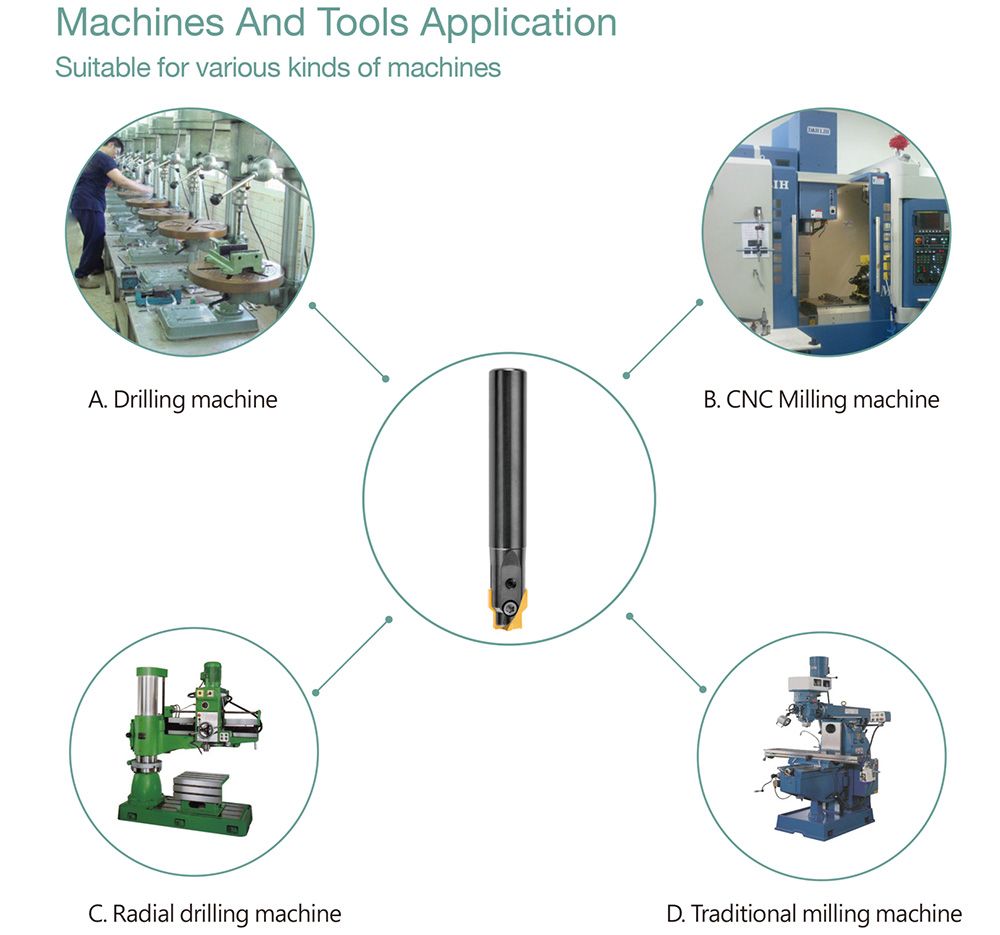 Multiple inserts can be installed on the same holder. It is economical and convenient. You only need to invest on one holder, then replacement of various inserts and corresponding dimension is thus possible. 4 in 1 counter bore of entire series includes various counter bore hole dimension from M3 - M14 as wells as various inserts in MM / INCH / MM large size / INCH large size / punch counter bore. Complete specification!
Inserts of 26-Series
Including 4 Carbide Grades:
B350: Machining of Steel / Difficult Materials / Super Alloy
C350: Machining of General Steel
F20: Machining of Non-Ferrous Metal
F30: Machining of cast ironl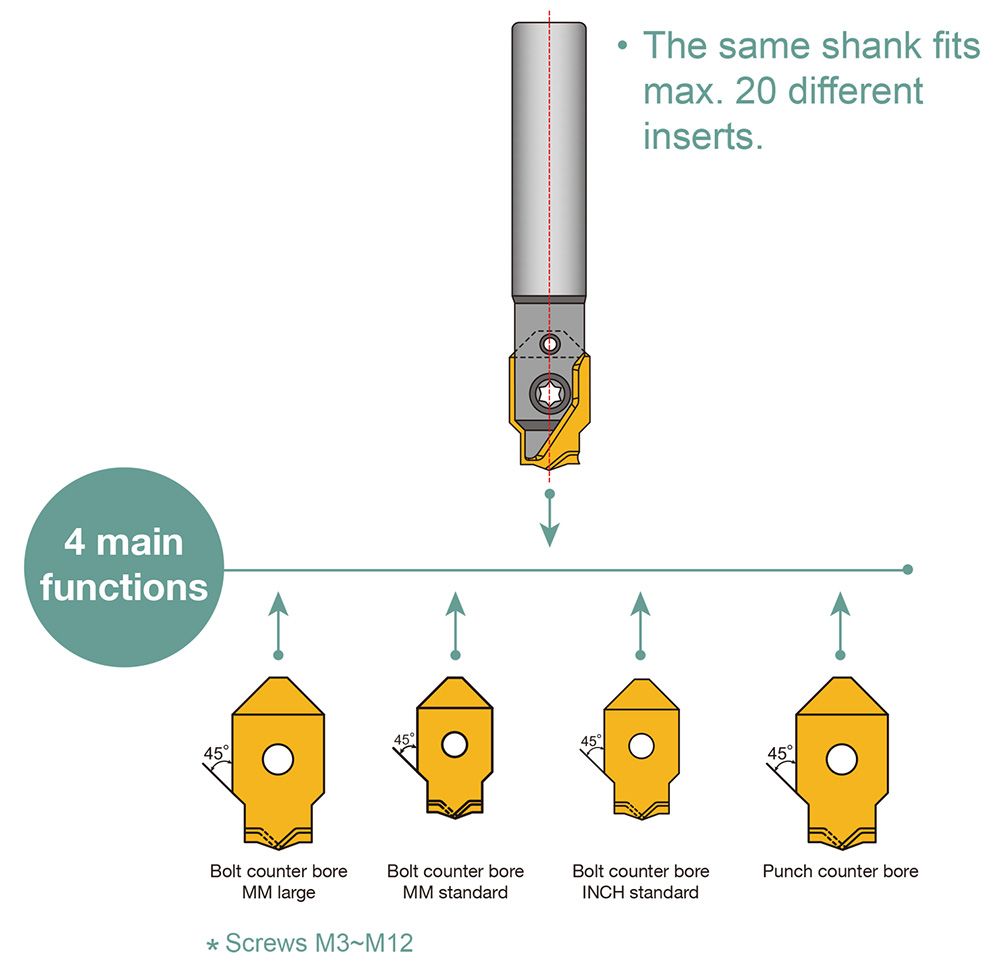 ---