Chamfer king _ Y.T. indexable countersink max. dia. 110 mm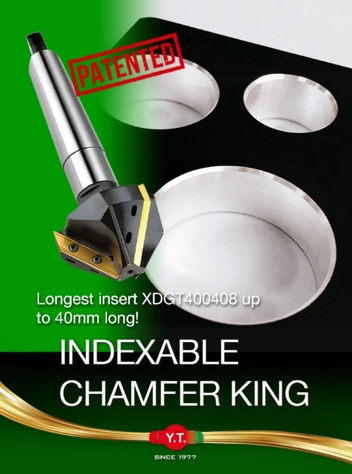 Have you ever seen big dia. Countersink in INDEXABLE design?? Here you are!!! Y.T. Tools patented indexable countersink brings a cost effective solution for you, especially for the needs of big chamfering, carbide inserts with 2 cutting edges achieves not only in good toollife but also very convenient to customers to change the insert without removing the whole tool from machine.
Long carbide insert with 40mm length brings more possibility in chamfering range. In addition to the standard milling shank, MTH morse taper shank is also available.