Multi-functional Saw blades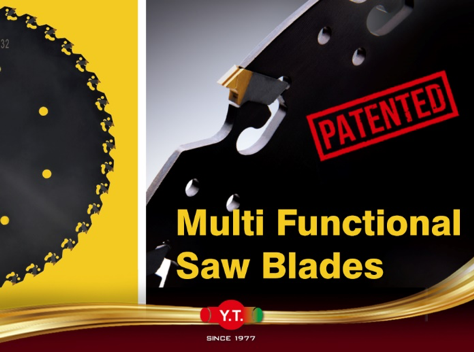 Multi-functional Saw blades thickness 1.4~ 5.5mm, dia.50~600 mm, same cutter can fit with different thickness inserts and different grades of insert for different materials, such as stainless steel, aluminum, steel, hardened steel ETC. …
Indexable saw blade design provides a great flexibility, only the broken teeth need to be changed instead of changing the whole saw blade.
Patented chip breaker design achieves great metal removal. Especially in deep depth cutting Y.T. saw blade can machine in deeper slot without doing it in many separate infeed depth.