MANUFACTURING INDONESIA 2018
2018/12/05
Y.T.
Welcome you to come and visit us to know our innovative products.

Our products showing:Indexable---UFO Famliy system/Center drill/Spot drill/Chamfer king/Saw blade/Side milling cutter/Disc milling cutter/Dovetail/4 in 1 Counter bore
Exhibit profile: Aerospace MRO industry/ Automotive and supply industries/ Building and construction/ Defense Industries/ Electrical and electronics engineering/ Engineering, contracting manufacturing and turnkey projects/ Fine mechanics and optics Ironware and pressed metal industries/ IT and telecommunications/ Machine and apparatus construction /Manufacturing and processing/ Metal components and products manufacturing/ Metalworking, turning and milling shops/ Mould and die Motor and vehicles/ Pipe and wire machining and working plants /Railway vehicle manufacturing and supply industries /Rubber and plastic products manufacturing /Sheet metal working plants/ Ship building and marine engineering /Steel and light alloy construction /Surface finishing, hardening /Tool grinding shops/ Tool, mould, and jig making /Transport, storage and handling.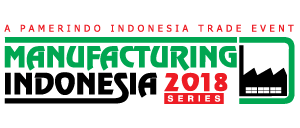 Booth Information
Exhibition time: December 05 - December 08, 2018
Location: Jakarta International Expo (JIExpo)
http://manufacturingindonesia.com/